Leadership
These articles focus on how to make your teammates better. I encourage coaches to think of their players as teammates. After all, if you aren't all working together towards common goals, something is wrong.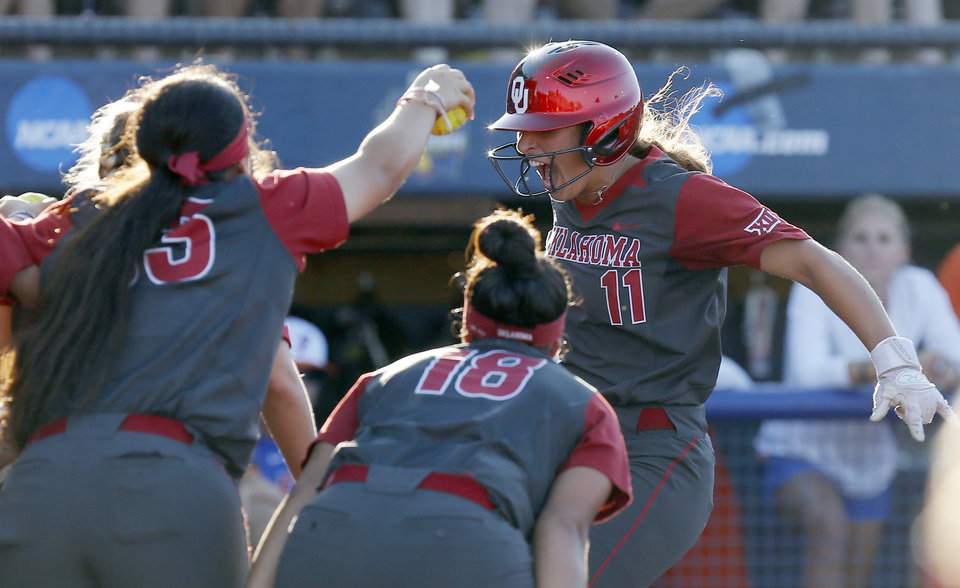 Nicole Mendes just completed her first year of college. It was successful. In addition to earning excellent grades, she helped her team, the Oklahoma Sooners, win a National Championship. In the championship series against #1 ranked Florida, she hit two home runs in the two games, had an outfield assist, and pitched a scoreless inning of relief. The rest of the year, all she did was earn Big-12 Freshman of the Year, All-Conference, and Big-12 All-Tournament First-Team honors. Goodness. In this interview, I sought to understand how all that could happen for someone who less than three months ago was batting under the Mendoza line and struggling to get playing time.
Coach Traub: After you committed to Oklahoma, what did you dream of and how did you try to prepare yourself?
Details

Category: Leadership
Read more: Interviewing a Champion: Nicole Mendes
Write comment (1 Comment)
"The Way We Do Things Here"
A dozen leadership ideas to build your team culture on:
Details

Category: Leadership
Read more: 12 Leadership Fundamentals
Write comment (1 Comment)
Parenting for Mental Toughness
"If you aren't cheating, you aren't trying."
"Win or go home."
"We're going to battle. We're going to fight. We're going to scratch and claw until we win the war!"
Really? In youth sports? Are you sure?
"You have to do this…" "We've gotta do that…" leading otherwise confident girls and boys to think: "I should've had that." Not good.
Details

Category: Leadership
Read more: Parenting for Mental Toughness
Write comment (0 Comments)
When Recruiting "Intangibles," Coachability is First
Who do coaches and managers want on their team? Athletes who have a chance to be stars. Potential is uncontrollable, so recruiters are smart to focus on coachability.

Will this athlete get better faster or slower than the competition?

How good is he at making adjustments? Does she have a positive attitude towards hard work and constructive criticism? As she moves up the ladder, will she sink or swim?
Patience and Faith Hold It All Together
What does the phrase "If it was easy, everyone would do it" mean to you? To me, it brings good news that you and I can earn a competitive advantage by doing things that most other people will not do. It also reminds us that the road to any worthwhile goal is going to be inherently challenging, even difficult (though different is probably a better word to use). So, how can we navigate these challenges? By giving our best effort one step at a time, repeating what's working and changing what doesn't work. This system is guaranteed to work...eventually. But alas, it's the word "eventually" that's the biggest problem for so many people, myself included. We figure, "I worked hard. Now show me the results." Unfortunately, life and performance in sports are not that simple. It takes an undefined amount of time for the formula of "try and try again" to bear fruit.
Details

Category: Leadership
Read more: Coach John Wooden's Glue
Write comment (1 Comment)